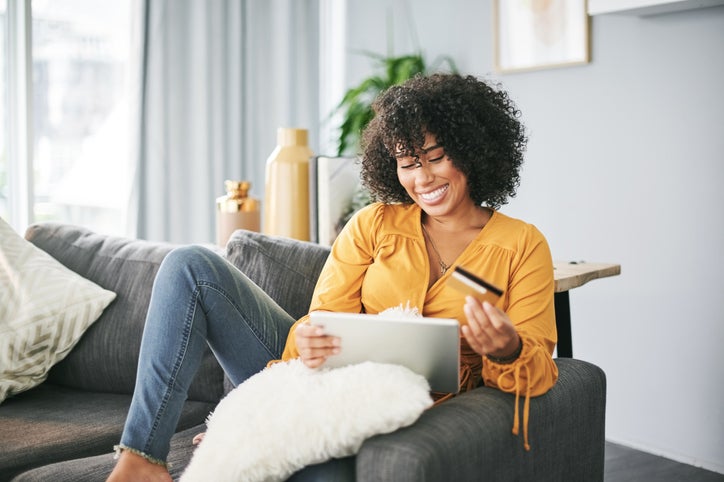 It's a really bad time to end up in debt.
---
Key points
A credit card sign-up bonus could put a pile of cash in your pocket.
It's fine to go after a bonus if money isn't tight, but you don't want to end up in debt at a time like this.
Interest rates are up on the heels of the Fed's rate hikes, and inflation makes it an even worse time to be in debt.
---
It's common for credit card companies to lure in consumers by offering sign-up bonuses. And some of those bonuses could be very enticing.
You might, for example, come across an offer that gives you $300 cash back for spending $2,500 within three months of opening a new credit card. That's a nice pile of cash.
But while it's easy to see why you might be tempted to chase a credit card sign-up bonus, 2023 may not be the best year to do it. Here's why.
You don't want to get stuck with costly debt
It's one thing to rack up enough purchases on a credit card to snag a sign-up bonus and then pay off your balance in full right away so you don't wind up accruing interest on your charges. But many consumers don't end up doing that. Rather, they rack up balances they're forced to carry forward. And that's where you might run into trouble in the coming weeks and months.
Right now, borrowing rates are up across the board on the heels of interest rate hikes implemented by the Federal Reserve. But the Fed also isn't done raising rates. And in 2023, the cost of borrowing could soar even more — not just for credit cards, but for other products, too, like auto and personal loans.
That's why now's a bad time to land in credit card debt. Credit cards are notorious for charging high amounts of interest. But these days, you're apt to pay even more due to the aforementioned rate hikes.
Now this isn't to say that if you decide to chase a sign-up bonus, you're guaranteed to end up in debt. But that's the situation many consumers wind up in, even if they think that won't be the case. And that's an expense and source of stress you really don't need.
Be mindful of inflation, too
Inflation levels are still high these days, which is the whole reason why the Fed is intent on moving forward with interest rate hikes. But that also means that the cost of goods is still higher than usual.
If money is tight due to inflation, then you probably don't need the pressure to spend extra money on a new credit card to snag a sign-up bonus. And also, if money is limited due to inflation, you might have a harder time than usual paying a newly acquired balance off.
All told, there's definitely nothing wrong with pursuing a sign-up bonus if you're confident you can meet the spending requirement without stretching yourself too thin financially. If you need to spend $2,500 within three months to score a sign-up bonus and you routinely spend $850 a month on essentials without landing in debt or struggling in the slightest, then you're not taking on such a big risk.
But be careful if $2,500 within three months is a stretch for you. A nice payday from a credit card company isn't worth a pile of debt and a load of financial stress.
Top credit card wipes out interest until 2024
If you have credit card debt, transferring it to this top balance transfer card secures you a 0% intro APR for up to 21 months! Plus, you'll pay no annual fee. Those are just a few reasons why our experts rate this card as a top pick to help get control of your debt. Read our full review for free and apply in just 2 minutes.