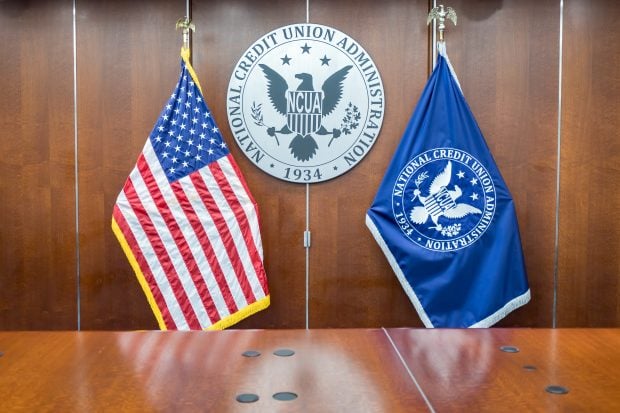 During the first NCUA Board meeting of the year, members voted unanimously on Thursday to continue the current 18% federal credit union loan interest rate ceiling through Sept. 10, 2024. Board members also supported the idea to reevaluate the interest rate ceiling during the April Board meeting, including the exploration of a floating interest rate ceiling.
While the Federal Credit Union Act caps the interest rate on federal credit union loans at 15%, the NCUA Board is allowed to raise the limit in 18-month increments "if interest-rate levels could threaten safety and soundness of individual credit unions," according to the NCUA.
The NCUA Board has kept the 18% cap in place since 1987.
Even with the 3-0 vote to continue the 18% cap, Board members were somewhat hesitant to continue with the status quo and were open to the opportunity of exploring new interest rate ceiling options.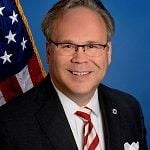 NCUA Board Chairman, Todd Harper said, "In acting today, I think it's fair to say that all three Board members are uncomfortable in their voting position. We also view this issue in three different ways. Moreover, the views on whether to maintain the current interest rate ceiling, increase it, or adopt some new methodology are strong and varied."
Harper continued, "For example, the NCUA Board in recent weeks has heard frequently from industry trade groups and individual credit unions. Generally, they want the ceiling raised to 21% or modified to become a floating ceiling. And, in our consultative process with other government bodies required by the Federal Credit Union Act, we heard from stakeholders who want the maximum loan interest rate for federal credit unions to remain at the current 18%."
During a presentation to the Board, NCUA staff presented its analysis that, in the preceding six-month period, money market rates have risen, therefore, lowering the rate ceiling below 18% "would threaten the safety and soundness of individual credit unions due to anticipated adverse effects on liquidity, capital, earnings, and growth."
According to the Federal Credit Union Act, both of these conditions must exist for the Board to exceed the 15% ceiling.
Board members agreed to revisit the issue during the April Board meeting as staff research the idea of a floating interest rate ceiling and the legal and policy issues related to it.
Annual Performance Plan Adopted
During its four-hour meeting Thursday, Board members also voted 3-0 to approve the agency's 2023 Annual Performance Plan.
The plan provides detailed guidance in achieving strategic goals and objectives included in the NCUAs 2022-2026 Strategic Plan.
"This year, the NCUA will pay particular attention to liquidity risk, interest rate risk, and credit risk, as noted in the agency's recently announced 2023 supervisory priorities," said Harper. "And, the agency will once again focus on ever-present cybersecurity threats, not only within credit unions but also within the broader financial system. The implementation of this plan will contribute to our success in addressing these risks."
The plan lays out "the means, strategies, and actions the agency has resourced and plans to undertake to achieve each strategic objective."