ST. LOUIS — Two major insurance companies have refused to issue new policies on some Kias and Hyundais in the St. Louis region as theft rates of those vehicles remain high following last year's surge.
In a seemingly unprecedented move, insurance behemoths such as Progressive and State Farm are declining to open new policies on Kias and Hyundais altogether, while drivers with existing plans are stuck paying increasingly high premiums.
"I've been in this industry for 15-plus years. It's hard to call a precedent for this," said Michael Barry, spokesman for Insurance Information Institute, a consumer education organization.
Rates of stolen Kias and Hyundais exploded last year — a trend also seen nationally because of a viral TikTok video that shows how to break into and drive off in many 2011-21 models of the South Korean-made vehicles using just a screwdriver and a USB charging cable. The method can be used on some models of those cars because manufacturers did not install engine immobilizers, an electric anti-theft security device.
Thefts of Kias and Hyundais jumped 1,450% last year in the city, from 273 to 3,958. The same was true in St. Louis County, where a jump from 140 to 1,621 marked a 1,157% increase.
Florissant resident Dru Dickerhoff said he began shopping around for a better rate on his 2016 Kia Soul after his latest six-month premium with American Family Insurance was $150 more than when he and his wife bought the car new in 2016.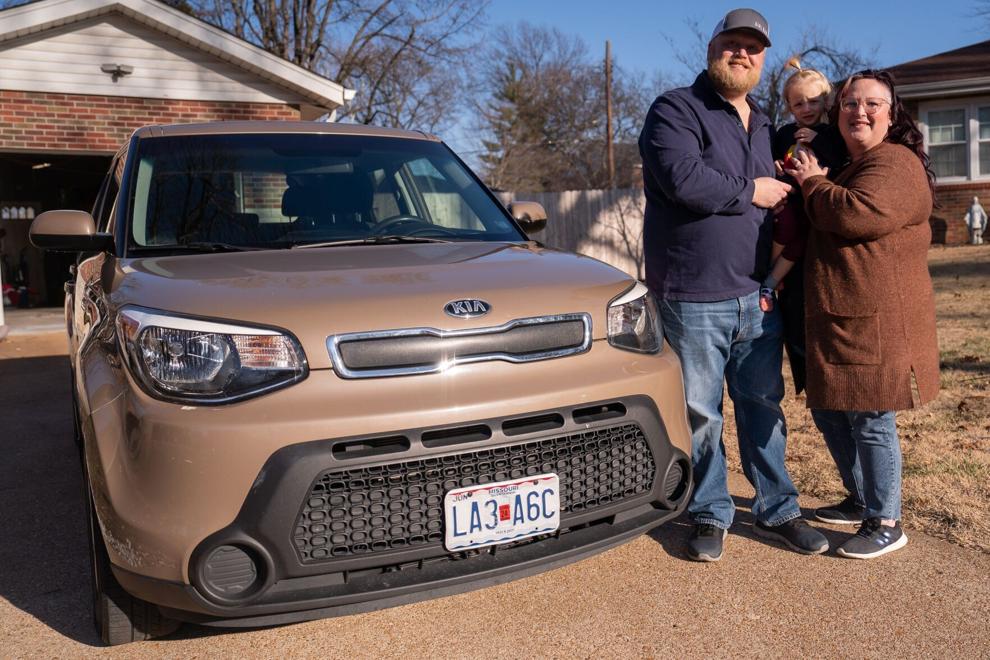 "My wife and I have great credit, payment history, we pay six-month premiums, we have no claims and no accidents on this Kia — essentially your perfect insurance customer in all respects," he said. "I wasn't expecting it to get turned down."
Both State Farm and Progressive declined to offer Dickerhoff any coverage.
When Kia and Hyundai owners in the St. Louis area apply for a quote online, Progressive automatically issues a denial message: Based on the vehicle's make and model, and high theft rates in the area, the company is unable to offer a policy. That same message pops up for drivers in other parts of the country where theft rates are particularly high, said Jeff Sibel, a spokesperson for Progressive.
The company made the decision to stop offering new policies in November, said Jim Kirn, owner of KIRNCO Insurance in St. Louis, which sells Progressive insurance.
State Farm made a similar decision to decline new policies in November, said State Farm salesperson Josh Franklin. A corporate State Farm spokeswoman declined to comment.
Other insurers, such as Nationwide and Geico, have opted to raise drivers' premiums on those makes and models instead. St. Louis insurance agent Osvaldo Aguilar said premiums on those specific cars are increasing at a higher rate than other vehicles.
Maplewood resident Jay Zunich said the six-month Geico premium for his 2020 Hyundai Elantra went up by about $200 when he renewed the policy in December — from about $600 to $800.
"My first thought is, 'Holy cow that's outrageous,'" he told the Post-Dispatch. "So I start shopping around."
He, too, was denied by Progressive. Other companies quoted him rates as high as $350 a month for his car, even though his Elantra is a push-start and cannot be stolen the way key-start models can be.
"It's definitely frustrating," he said.
Despite companies' increasing rates — and outright refusals by others — Missouri's Insurance Consumer Affairs Division, which investigates complaints against insurance companies, has not received any complaints about companies refusing to provide coverage, said Caty Luebbert, a spokeswoman for the division.
"We are aware that insurance companies are considering business decisions on how best to deal with the rise in thefts of certain makes and models of these vehicles," Luebbert wrote in an email. "Our department is monitoring the situation and working diligently to ensure that the business decisions comply with the Missouri insurance laws and regulations."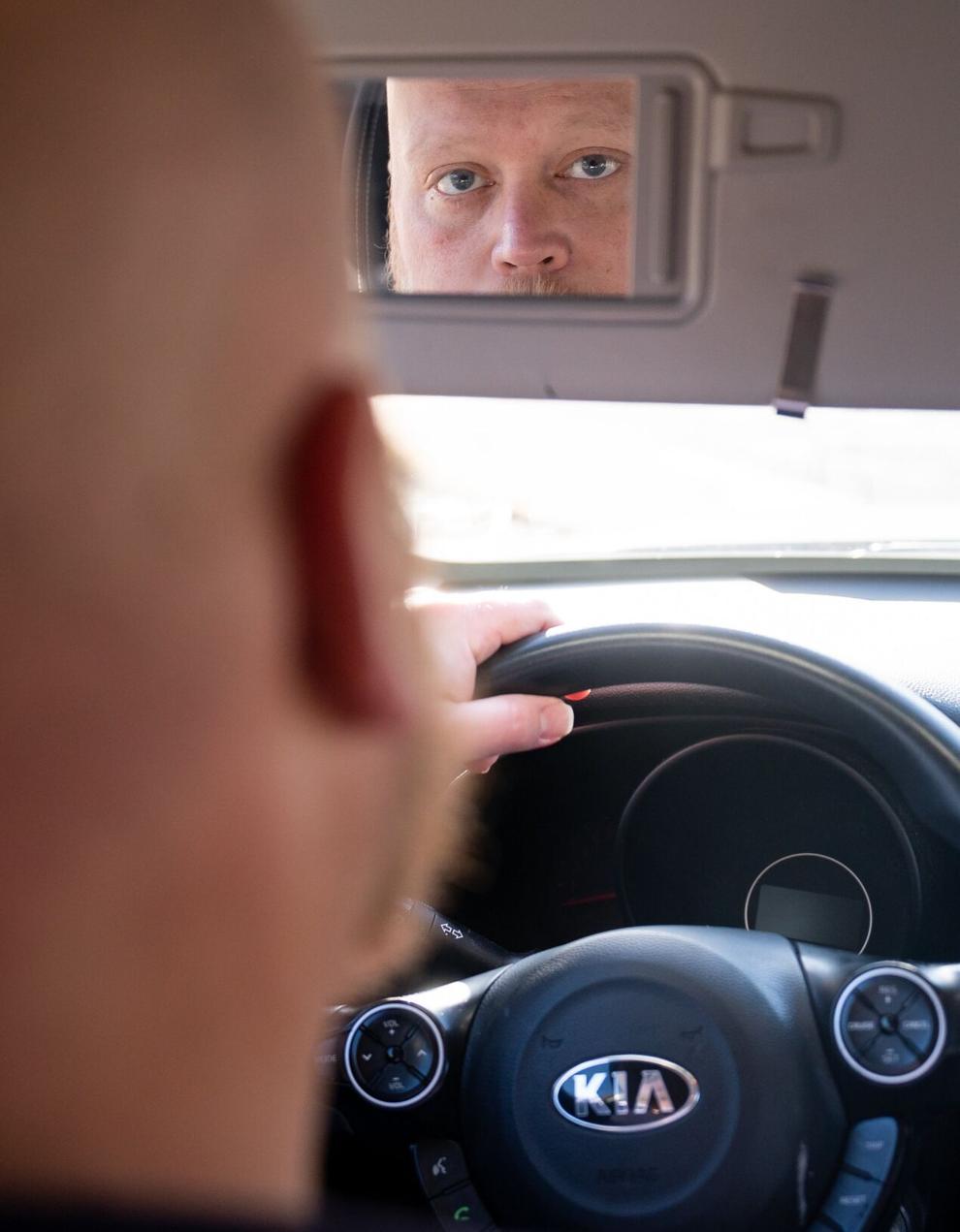 The companies are "well within their rights" to refuse new policies, said Barry, with the Insurance Information Institute. He noted that insurance companies generally want to keep existing customers, but they can legally issue nonrenewal notices to policyholders as long as they provide about two months' notice.
Officials recommend drivers secure their Hyundais and Kias with a car wheel club and contact the manufacturers about security kits that can be installed to prevent theft. A Hyundai spokesperson said engine immobilizers are now standard on all Hyundai vehicles produced as of November 2021 and Kia also told the Post-Dispatch the device is now standard on all vehicles, and always has been on the company's push-start vehicles.
Three national insurance groups sent a joint letter to YouTube last week urging the social media platform to remove how-to videos that provide detailed instructions for stealing Kias and Hyundais.
And in August, St. Louis took steps to hold the car manufacturers accountable, demanding in a letter that the companies take responsibility for the thefts, and threatened a lawsuit over the defect if they did not.
"When the key is removed from the starting system, neither steering nor forward self-mobility is prevented," the suit said. "If it were, the vehicles would not be stolen at alarming rates."
Editor's note: This story has been updated with a statement from Hyundai and Kia.