Following the release of the video footage showing the deadly interaction between Tyre Nichols and five Memphis police officers on Friday, the lawyer for Desmond Mills Jr., one of those five police officers who was charged with his murder said a "thorough investigation" of all available video angles is necessary before "providing context or comment." 
"Mr. Mills and I will review these videos together at the appropriate time," attorney Blake Ballin said in a statement to NewsNation. "A thorough investigation of all available angles is needed before providing context or comment. My heart goes out to the Nichols family and the entire city of Memphis and we hope all will express themselves peacefully." 
The video appears to show the officers use a stun gun on him before later punching, kicking and striking him after he tried to run. 
Nichols spent three days in a hospital after the Jan. 7 arrest before he died of his injuries on Jan. 10
TYRE NICHOLS VIDEO: MEMPHIS AUTHORITIES RELEASE FOOTAGE FROM DEADLY TRAFFIC STOP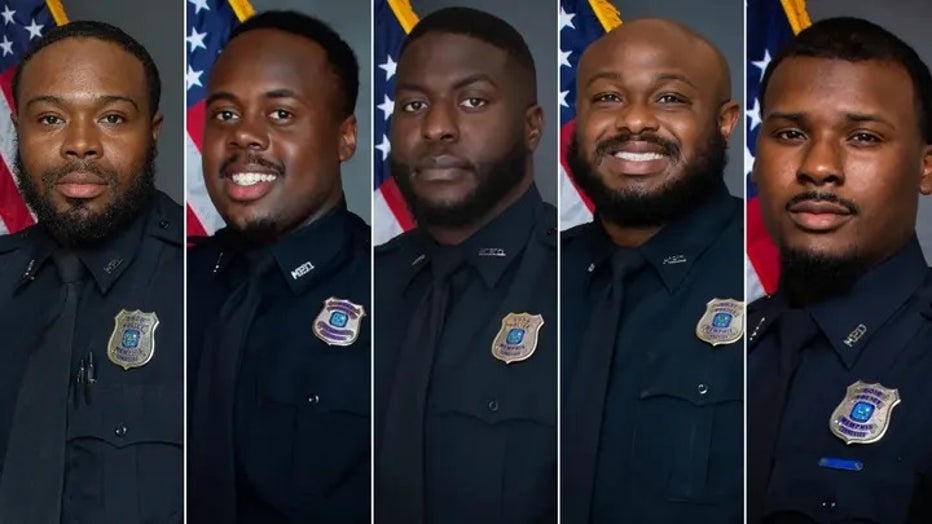 Memphis Police Department Officers Demetrius Haley, Tadarrius Bean, Emmitt Martin III, Desmond Mills and Justin Smith were terminated on Jan. 18 for their role in the arrest of deceased Tyre Nichols. (Memphis Police Department)
Desmond and the other four officers involved in the arrest – Demetrius Haley, Tadarrius Bean, Emmitt Martin III and Justin Smith – were fired by the Memphis Police Department last week and all of them have been charged with second-degree murder along with aggravated assault, aggravated kidnapping, official misconduct and official oppression. 
The former officers all surrendered to state authorities Thursday and four had posted bond by Friday morning. Haley was the last officer released, according to FOX 13 Memphis. 
Each ex-officers' bail had been set at between $250,000 and $350,000.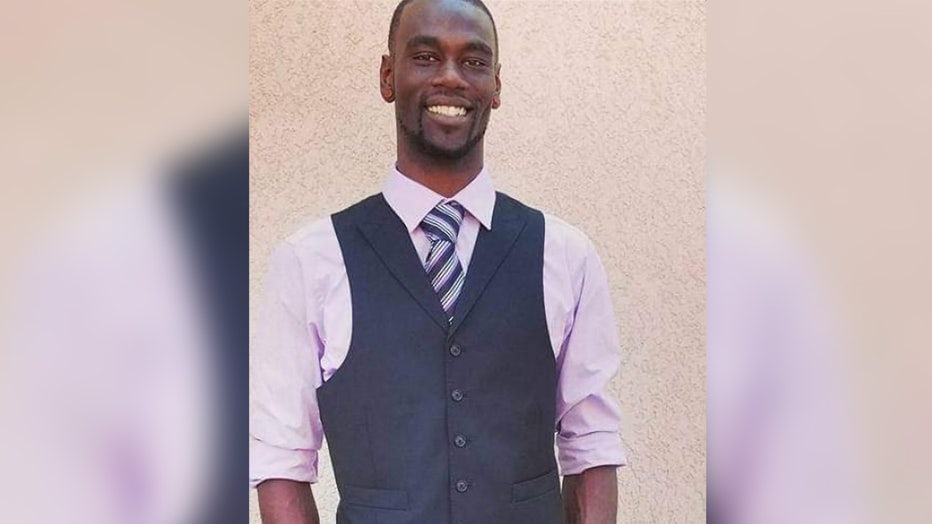 Tyre Nichols (Photo credit: Ben Crump Law) (Ben Crump Law)
Mills and Martin plan to plead not guilty, their lawyers said, while lawyers for the other three former officers could not be reached, according to the Associated Press. 
"No one out there that night intended for Tyre Nichols to die," Martin's lawyer William Massey said.
Shelby County District Attorney Steve Mulroy on Thursday said that all of the officers are "responsible" even though they played different roles in Nichols' arrest. 
TYRE NICHOLS' MOTHER URGES PEACEFUL PROTESTS: 'I DON'T WANT US BURNING UP OUR CITIES'
Nichols' stepfather, Rodney Wells, told the Associated Press they had wanted first-degree murder charges but were "fine" with second-degree charges. "There's other charges, so I'm all right with that," he said.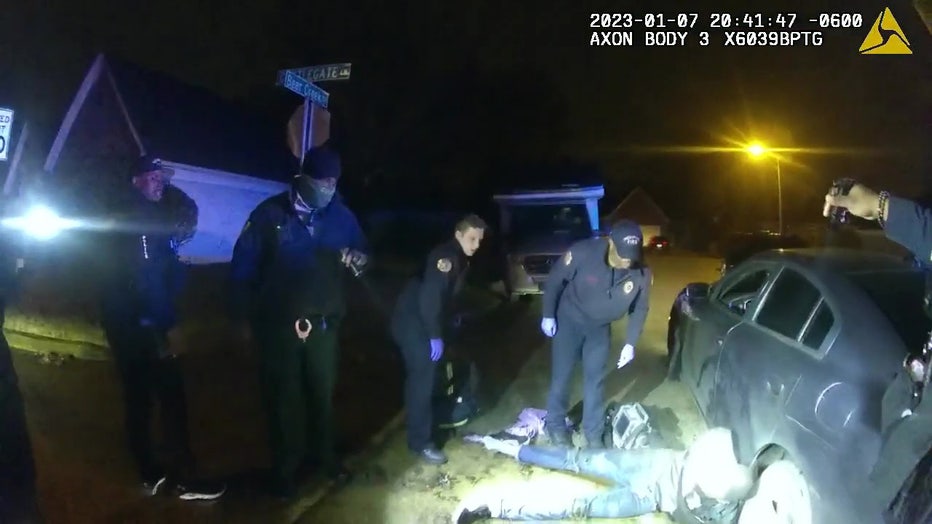 Officers and paramedics observe Nichols after he was pepper-sprayed and beaten.
Memphis Police Director Cerelyn Davis described the officers' actions as "heinous, reckless and inhumane," 
Nichols' mother, RowVaughn Wells, warned supporters of the "horrific" nature of the video before it was released but pleaded for peace.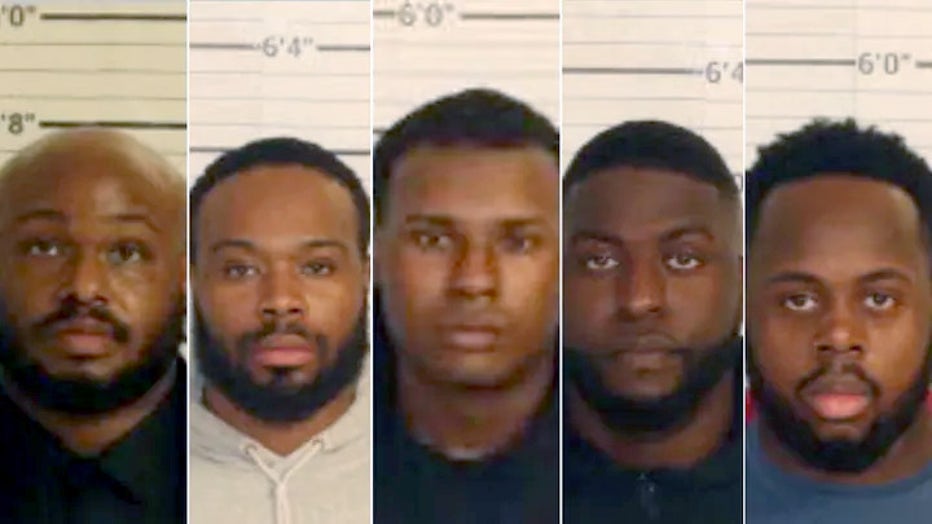 From left, Desmond Mills, Demetrius Haley, Justin Smith, Emmitt Martin and Tadarrius Bean. Each of the Memphis Police Department officers was terminated on Jan. 18 for their role in the arrest of Tyre Nichols. (Shelby County Jail)
"I don't want us burning up our city, tearing up the streets, because that's not what my son stood for," she said Thursday. "If you guys are here for me and Tyre, then you will protest peacefully."
READ MORE: Tyre Nichols death: What is the Memphis police SCORPION unit?
Second-degree murder is punishable by 15 to 60 years in prison under Tennessee law.
The Associated Press contributed to this report. 
LINK: Get updates and more on this story at foxnews.com.