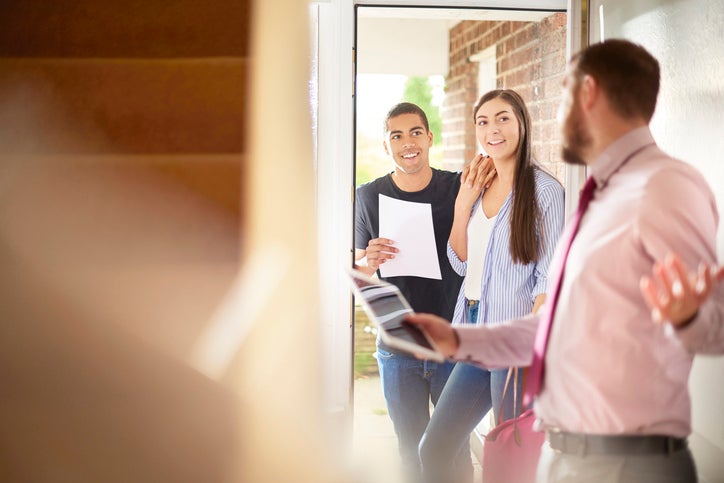 The quick answer? Probably.
---
Key points
Housing market conditions, home prices, and mortgage rates make early 2023 a bad time to purchase a home for many people.
There may, however, be exceptions.
If you're truly financially ready and there's inventory of homes in your area, buying could be right for you now.
---
Buying a home is something you want to do under the right conditions. After all, you're taking on a very large purchase that you could end up paying off for the next 30 years.
And also, that purchase is one that will impact your day-to-day quality of life. So it's important to buy at a time when you can snag a home that's affordable to you, and one that meets your needs.
These days, however, checking off those boxes is easier said than done. In fact, 76% of consumers say it's a bad time to buy a home, according to the most recent Fannie Mae Home Purchase Sentiment Index. And on a year-over-year basis, the index is down 13.2 points, which means that a year ago, fewer consumers thought it was a bad time to buy.
So are today's consumers right about homeownership? For the most part, yes. But that doesn't mean all buyers need to put their plans on hold.
Why most buyers should probably wait
Right now, there are three factors working against prospective home buyers:
Limited inventory
Elevated home prices
Expensive mortgage rates
The housing market still lacks inventory in a big way, and that ties into higher home prices. And whenever you have a situation where there's not enough supply to meet demand, prices tend to rise. So these days, buyers are looking at paying more for a home than they would have a few years ago.
But limited inventory doesn't just mean higher prices. It could also mean not being able to find the right home, which is just as much of a problem.
And then there's mortgage rates, which rose sharply in 2022 and are still sitting at some of the highest levels we've seen in 20 years. The combination of higher borrowing rates and home prices is leaving many buyers in a position where homeownership just isn't affordable, which makes now a bad time to be looking to purchase a place to live.
There are exceptions to the rule
While it's generally not a good time to be a home buyer, that doesn't mean you need to pull out of the market and put your plans on pause. Maybe you're in a great place financially — you have a lot of cash savings, great credit, and a high enough salary to support a larger mortgage payment. And maybe there's a decent amount of inventory in your preferred neighborhood, so you're seeing homes that meet your needs.
If that's the case, and you're ready to make an offer on a home, go for it. But if you're not feeling good about a home purchase right now due to any of the factors above, it probably pays to wait.
At some point, housing inventory is apt to increase, home prices are likely to cool, and mortgage loans should become more affordable. It may not happen in 2023, but if you're willing to be patient, you might end up with your dream home at a price that doesn't stress you out or put an undue strain on your budget.