The 2023 PGA Tour schedule has gotten off to a scorching hot start. Jon Rahm kicked things off with a thrilling victory at the Sentry Tournament of Champions after being nine shots back at one point in the final round. Then, Si Woo Kim made up a four-stroke deficit on Sunday to win the Sony Open. The following week, Rahm won his second straight start at the American Express to cement his place as the hottest golfer on earth.
The PGA Tour begins its California swing this weekend with the Farmers Insurance Open at Torrey Pines, and plenty of big names are in contention heading into Saturday's final round. So, what is the purse for the 2023 Farmers Insurance Open, and how much money will the winner bank?
The winner of the 2023 Farmers Insurance Open will take home $1.556 million
The Farmers Insurance Open is one of the most iconic non-majors on the PGA Tour schedule every year, but the purse doesn't exactly match the stage. This weekend, $8.7 million will be up for grabs at Torrey Pines, and the winner will take home a cool $1.556 million.
Sam Ryder, who's chasing his first career PGA Tour victory, will enter the final round at 12 under par and two strokes ahead of the rest of the field. It won't be an easy task to close out the tournament, though, as Jon Rahm (-10), Tony Finau (-8), Collin Morikawa (-7), and Max Homa (-7) are hot on his tail.
Still, Ryder has played beautifully all week long. If he can conquer the nerves and continue his strong play into the final round, he'll have a great chance to notch victory No. 1 and a $1,556,000 payday.
2023 Farmers Insurance Open purse and payouts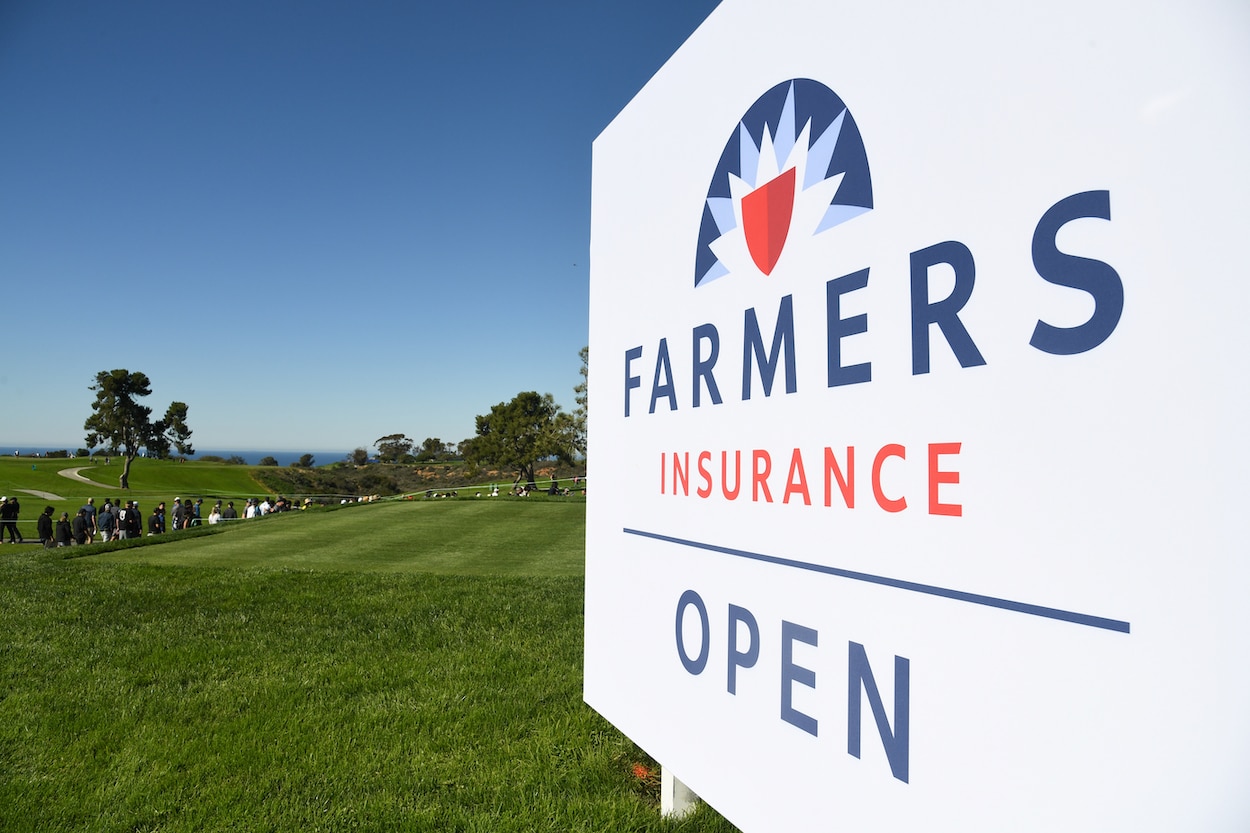 2023 Farmers Insurance Open purse: $8.7 million
| Finishing Position | Prize Money |
| --- | --- |
| Winner | $1,566,000 |
| 2nd | $948,300 |
| 3rd | $600,300 |
| 4th | $426,300 |
| 5th | $356,700 |
| 6th | $315,375 |
| 7th | $293,625 |
| 8th | $271,875 |
| 9th | $254,475 |
| 10th | $237,075 |
| 11th | $219,675 |
| 12th | $202,275 |
| 13th | $184,875 |
| 14th | $167,475 |
| 15th | $158,775 |
| 16th | $150,075 |
| 17th | $141,375 |
| 18th | $132,675 |
| 19th | $123,975 |
| 20th | $115,275 |
| 21st | $106,575 |
| 22nd | $97,875 |
| 23rd | $90,915 |
| 24th | $83,955 |
| 25th | $76,995 |
| 26th | $70,035 |
| 27th | $67,425 |
| 28th | $64,815 |
| 29th | $62,205 |
| 30th | $59,595 |
| 31st | $56,985 |
| 32nd | $54,375 |
| 33rd | $51,765 |
| 34th | $49,590 |
| 35th | $47,415 |
| 36th | $45,240 |
| 37th | $43,065 |
| 38th | $41,325 |
| 39th | $39,585 |
| 40th | $37,845 |
| 41st | $36,105 |
| 42nd | $34,365 |
| 43rd | $32,625 |
| 44th | $30,885 |
| 45th | $29,145 |
| 46th | $27,405 |
| 47th | $25,665 |
| 48th | $24,273 |
| 49th | $23,055 |
| 50th | $22,359 |
| 51st | $21,837 |
| 52nd | $21,315 |
| 53rd | $20,967 |
| 54th | $20,619 |
| 55th | $20,445 |
| 56th | $20,271 |
| 57th | $20,097 |
| 58th | $19,923 |
| 59th | $19,749 |
| 60th | $19,575 |
| 61st | $19,401 |
| 62nd | $19,227 |
| 63rd | $19,053 |
| 64th | $18,879 |
| 65th | $18,705 |